A Little About Gros Morne
In 1987, Gros Morne National Park was recognized as a designated UNESCO World Heritage Site. Initially recognized for the internationally significant geological features of the Tablelands, Gros Morne has become known for its arctic-alpine habitat (located in the Long Range Mountains), the region's rich human history dating back 5,000 years, and its outstanding, uncompromised scenic beauty.
Gros Morne National Park encompasses thousands of square kilometers of extraordinary landscape on Newfoundland's west coast. The landscape is diverse: see the drama of its deep valleys, stark cliffs, and curving beaches of white sand. Explore secret coves, mossy bogs and wide stone barrens. Marvel at the steep-sided fjords gouged from the edge of a high plateau or the mountains frosted with arctic-alpine tundra, acting as neighborhood to arctic hare, woodland caribou, and rock ptarmigan, along with a vast natural rock garden, home to northern flowers.
Gros Morne National Park offers exceptional opportunities for exploration by land and sea. Take a boat tour into the heart of a fjord, or sea kayak the protected arms and tickles of Bonne Bay. Enjoy the landscape from the comfort of your vehicle as you drive the winding roadways of the park. Unravel fascinating geological mysteries with park staff, or put on your hiking boots and trek up Gros Morne Mountain. These are just a few of the distinctive opportunities that await you; we're sure you'll create a few of your own. Be prepared for the open wilderness, the unrivaled scenery and, oh yes, the vacation you've been waiting for! Anchors Aweigh
Join Anchors Aweigh for a night of live entertainment at the Anchor Pub in the Ocean View Motel for "Pub Night" every Monday, Wednesday, and Friday throughout the summer season. Kitchen Party
Drop in to The Anchor Pub and enjoy a Kitchen Party hosted by Dave Shears. Come and get sworn in as a "Screeched~in" Newfoundlander. Shows Tuesday, Thursday, Saturday and Sunday throughout the summer season.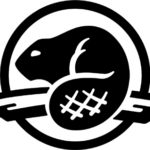 Park Activities
The Ocean View Hotel is a great launching point to the park with its towering cliffs, dramatic fjord valleys, glacial lakes, sandy beaches, and highland plateaus, the landscape of Gros Morne National Park ranks among some of the most spectacular and diverse in Canada. Explore the incredible landscape and intriguing culture on your own or join guided activities including interpretive walks and boat trips.
Gros Morne is home to a wide variety of purpose-built, immaculately maintained hiking trails, ranging from leisurely nature walks to demanding multi-day outings. Gros Morne Adventures offers fully outfitted guide services so that all you'll have to worry about is soaking up that amazing view.  The Ocean View Hotel offers its own concourse. Take a light stroll after dinner around our harbour, or the nearby Lobster Head Lighthouse. Top tip: the wharf is the perfect place to soak up our splendid sunsets!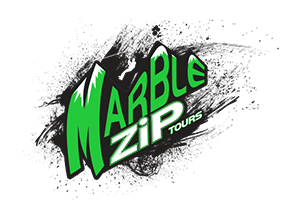 Seeking some serious thrills? Marble Zip Tours  offers an adrenaline-fueled experience like no other in the province. Eight zip lines and ten platforms provide not only the ride of a lifetime, but also ample viewpoints from which to take in the scenic Humber Valley. Marble Zip Tours provides a one-of-a-kind experience with excitement and adventure that can be enjoyed by all ages, from eight to eighty, all provided in an environmentally friendly manner. (Located at Marble Mountain in Steady Brook, NL – 1.25hr drive from Rocky Harbour).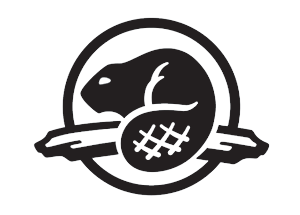 Eager to get your feet wet? The Gros Morne Cooperating Association has a beautiful indoor facility, with a leisure pool for children and a hot tub for adults. Or, splash around in Rocky Harbour's freshwater pond, with a sandy beach just perfect for sun bathing. We've also got some of the best saltwater beaches around with some amazing swimming and tidal pool exploring just waiting to be discovered!
Soak up the scenery one paddle at a time. It's the most intimate way to see our waters, putting yourself inches from the surface as you make your way through the protected arms and tickles of Bonne Bay. Be as much a part of the environment as the wildlife you'll encounter and create memories you'll never forget. We recommend Gros Morne Adventures for your sea kayaking needs.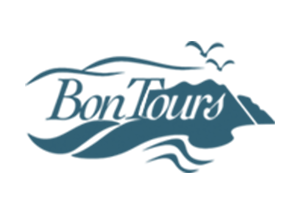 BonTours, a family owned business established in 1975 and Located in Gros Morne National Park, we offer boat tours and charter services that showcase the wildlife, fjords, history, and beauty of the area in a safe and sustainable way. So, come aboard and experience a part of the province that is known worldwide, but experienced by only a few.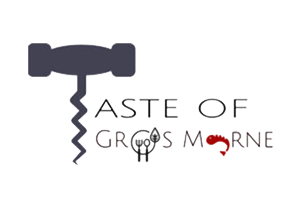 Spend your evening exploring the top culinary destinations in Gros Morne National Park. Our food tours are the best way to experience the vibrant culinary scene in the seaside communities of Norris Point and Rocky Harbour. Featuring unique food creations, the chefs offer up the freshest local seafood, game and foraged "goods from the woods", paired with carefully selected wine and drinks. We mix all the right ingredients, local food, fun guides and breathtaking scenery.